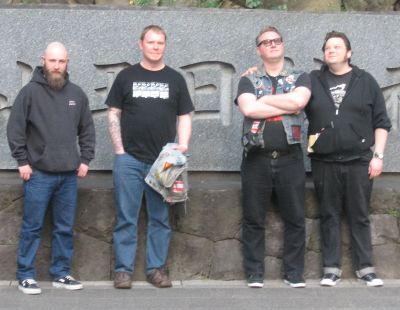 One day these four guys decided to start a band. So, they did. They called themselves the Muddy River Nightmare Band because Air Supply was already taken. It was cool.
They played some shows. It was cool.
They recorded some albums. It was cool.
Their music has never been mistaken for the sounds of Kenny G or Barry Manilow, although one time, a schizophrenic drunk deaf guy did accuse them of sounding exactly like KC And The Sunshine Band. It was cool.
One time they went to Japan and drank all the PBR they had on that small island country then left. It was cool.
Even as much as they have never searched, they have never found Elvis, but one time they found a nickel under the back seat of their van and grabbed it just as it was about to roll out into the street while they were driving on their way to a show in Seattle. It was cool.