Regarding the Surprise Muddy River Nightmare Band Tribute Show
6/22/2010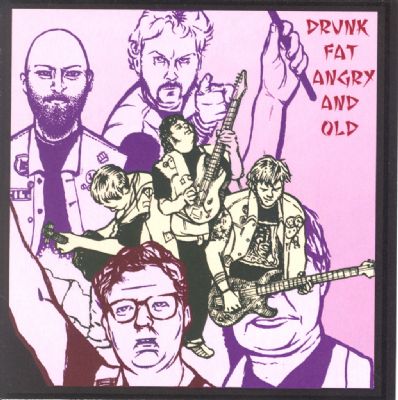 Thanks Everyone for surprising us with the best 10 year Anniversary Party Ever. Thanks Especially to Nolen Void, Brandi Starbird, Jo Destroyer, Michael and Linda Lund, Chris Peterson, Peggy Spada, Eric Burnham, Mark Suratt, Greg Odell, Chuck Roast, and anyone else I can't think of off the top of my head. A special thanks to our significant others Kristen, Amanda, and Erica for keeping us oblivious for the last two years while they planned this.
For those of you not in the know, The Mercury had a little star by Slabtown last week in the listings as Secret Tribute Night. I didn't think much about it. It turned out to be a fantastic and crowded tribute to us, Muddy River Nightmare Band. Like 10 bands playing short sets including a cover of one of our songs, a coat rack of denim vests, and a sea of denim in the crowd. Not only this, they also made an, international compilation CD of 14+ bands playing our songs. It is fantastic, Every song is way better than the way we did them originally. If you want one, you will have to hit up Jo Destroyer at a show or something, 'cause I got no clue how many they made or what. I know it was only 5 bucks. Cheap, just like your favorite Muddy River dwelling rock and roll band.
A BIG MUDDY HUG TO ALL OF YOU THAT SUPPORTED US THESE LAST TEN YEARS, LETS MAKE IT ANOTHER TEN, I mean, if you're cool with that.

updated: 8/3/2010 11:34:54 PM